Travel Tech: Using tech to enable the future of travel in a post-Covid-19 world
Published: May 11, 2021 11:17 AM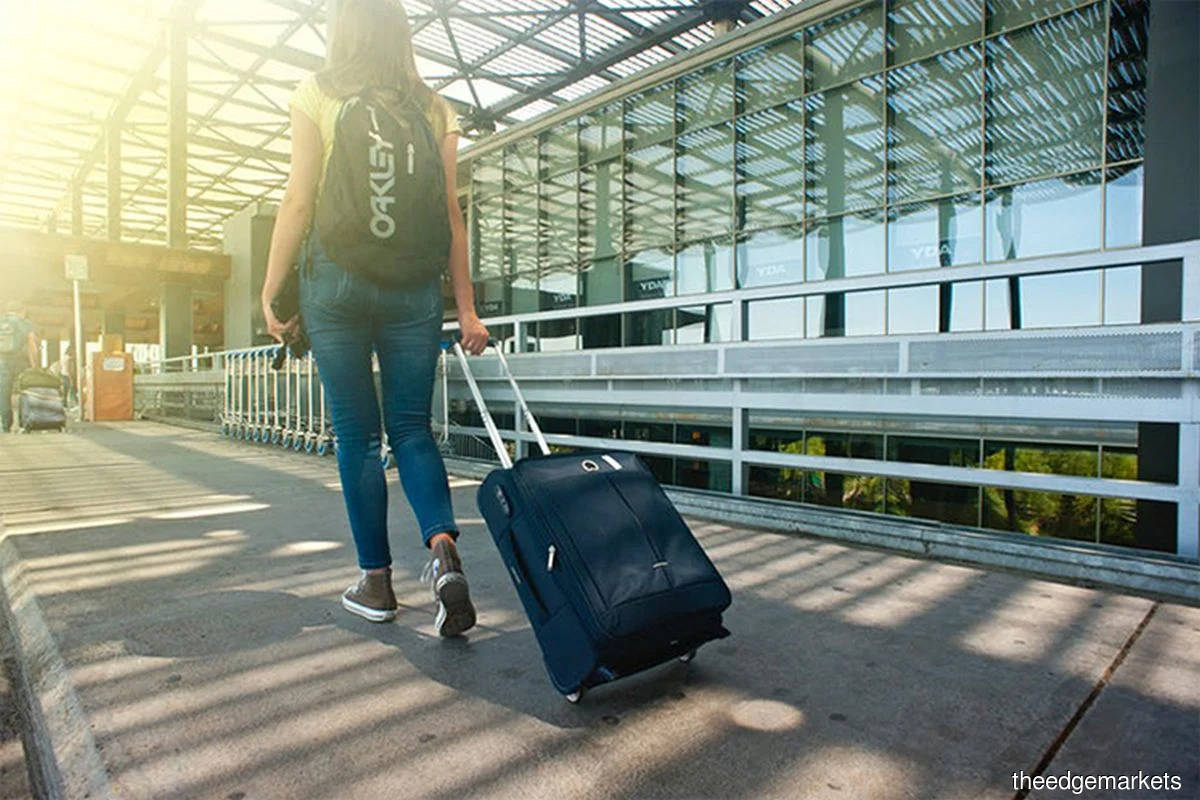 The country's travel industry came to a standstill overnight on March 18 last year when the government imposed the first Movement Control Order (MCO). At that time, companies in this sector were optimistic that they could resume business in a few weeks or, at most, a few months. But more than a year on, big chain hotels have been making headlines as they put up the shutters, while businesses at tourism hotspots are on their last legs, trying their best to survive the pandemic.
Malaysians are getting restless, waiting for the day that country, state and district borders reopen. In the meantime, travellers have learnt to adapt and developed new habits to temporarily quench their travel thirst with staycations or "workstation holidays".
"The 'workstation holiday' or 'remote work from home' is seen globally but it is reflected in Asia in particular. In Malaysia, about 40% of people are working from home but they started thinking about how they could combine their vacation time with work. What we saw on our platform is people staying longer at vacation destinations," he explains.
"When people are searching for staycation places, connectivity becomes really important as well as having space for the family. We've also seen a surge in the number of people searching for pet-friendly homes because they are going away for longer periods. Pet-friendly searches are up 90% on Airbnb around the world."
Host Platform Sdn Bhd CEO and co-founder Jayden Lee says the least bookings were seen during the various MCOs. As soon as the restrictions eased, however, bookings shot up drastically. "This shows that people are very eager to travel," he explains.
"So now we are expecting the same boom to happen the moment interstate travel is allowed and it will happen a lot faster than what we saw in November and December last year."
The evolution of travel tech
Despite the pain the tourism sector is enduring at the moment, some believe that it has acted as a wake-up call for tourism players globally, forcing them to get creative while embracing digital technology.
The sharp fall in revenues posed a great dilemma: Should they invest in technology or preserve cash for survival?
At the Travel Reimagined: An APEC and Airbnb Tourism Forum 2020, Darzy Norhalim, director of the digital inclusion division at Malaysia Digital Economy Corporation (MDEC), told Digital Edge that, at the bare minimum, operators in the tourism sector invested in using contact tracing apps and contactless temperature scanners to comply with the authorities' requirements.
Beyond that, Malaysia has seen some local players, albeit a small number, undertaking more complex and advanced digital technologies such as using virtual reality (VR) to promote their products.
In August last year, Lokalocal launched 143 ultimate virtual tours featuring some beautiful destinations in Malaysia — towns, colourful cultural attractions and hidden gems — for travellers around the world to experience and explore from the comfort of home. These also act as guides for travellers to plan their next holiday.
The post-pandemic world will see travellers become more dependent on digital channels. Therefore, it is crucial for tourism players to embrace digital technology to accommodate these travellers or risk being unseen, says Darzy.
"From our research of tourism players in Malaysia, only the hotels and airlines have reached a high level of digital maturity. The rest are still at a low or medium level of digital maturity, such as players in ecotourism and rural tourism."
3: TixCarte
TixCarte is a business-to-business (B2B) ticketing distribution platform that connects over 3,500 attractions and activities to a worldwide community of resellers. Modern platforms like online travel agents, super apps and travel websites are becoming important players as they sell more tickets every year. Yet tickets are distributed using legacy methods and models.
TixCarte solves that by providing inventory-free instant confirmation using technologies such as automated programming interface (API) and White Label that allow the resellers to enjoy flexibility like open-date tickets and free cancellation and modification with immediate confirmation benefits.
"'Will I get my money back if I can't travel?' was undoubtedly the most asked question among travellers in 2020 and I believe it will continue this year. While this seems like an obvious concern that should be addressed, it took a global pandemic that impacted the ecosystem and industry for players to look into the matter seriously," says Parthiven Shan, CEO and founder of TixCarte.
"Most attractions and activities bookings hardly come with cancellation or modification policies that favour travellers. Of course, providing friendly cancellation policies does have massive financial implications to the activity provider; however, in today's current climate, customer-friendly policies are always welcome."
Parthiven says the company's core mission is to provide seamless integration between activity providers and modern resellers' platforms to effectively sell more tickets.
"We have invested a lot of our resources in tech development and automated processes while focusing on increasing our inventories. We believe we have the right tools to capitalise [on] when the inevitable surge in the industry takes place."
He says the tourism ecosystem is comfortable with certain processes; hence, one of the biggest challenges TixCarte faced was getting players to adopt new practices and technologies.
"It is imperative to convince industry players of the importance of adopting new marketing and ticketing distribution channels to reach out to the new market. The market is changing, with travellers becoming more independent, preferring flexibility and requiring information to be completely transparent."
Parthiven adds that to bring back the confidence of weekend travellers, information has to be disseminated in almost real time, especially in regard to crowd control and standard operating procedures.
"This is where tech plays a pivotal role in the recovery process. Travellers should be given the flexibility of booking their slots in advance via real-time apps, entering in their required details and viewing the potential capacity in the venue while ensuring flexibility in last-minute slot changes or cancellation. These are some of the features that TixCarte offers through its ticketing distribution model."
Tixcarte Group Sdn Bhd partnered with Amsterdam-based ticketing platform Tiqets for the provision of inventory for attractions via the former's API integration solution. The cloud-based technology platform offers a distribution system that connects travel platform partners directly to a host of attractions and inventory.
Using Tixcarte's tech tools and APIs, attractions and activities would be able to increase sales by automatically accessing various reseller and distribution channels rather than depending only on their conventional travel agents.
Tiqets raised US$60 million in Series C financing, which was led by Airbnb. To date, it has more than one million app downloads with more than 10 million tickets sold for more than 2,000 venues.
https://www.theedgemarkets.com/article/travel-tech-using-tech-enable-future-travel-postcovid19-world